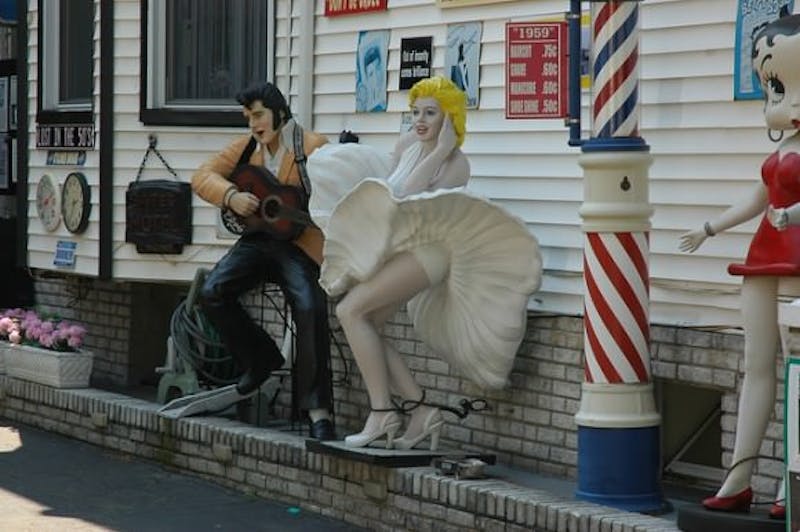 Although most people tend to think that plastic surgery is a fairly recent development, evidence has come to light showing that certain procedures were being performed as far back as the 1950's. Recently, a set of 6 x-ray images along with a doctor's notes came to light which revealed that Marilyn Monroe had a chin implant performed in 1950.
Medical Records to be Auctioned
The notes that provided the information regardingMarilyn Monroe's chin implant surgery were compiled by Doctor Michael Gurdin, a well-known Hollywood surgeon who died in 1993.They went on to mention that Monroe had complained about the fact that the implant had begun to deform in 1958, only a few years after the surgery had been performed. According to Reuters, the notes and x-ray images that provided detailed information regarding her implant procedure will be placed on auction in November by an unnamed seller.
Good Prices are Expected
Julien's Auction, located in Beverly Hills, deals with the sale and auction of various celebrity memorabilia on a regular basis. They ensure that all merchandise that passes through their auction house is certified as authentic prior to an auction taking place. One of Julien's executive directors, Martin Nolan, stated that the merchandise in question is indeed genuine. As a result, it is expected to fetch anywhere between $15,000 and $30,000 when it goes under the hammer. A few years ago, similar merchandise that offered information about Monroe fetched around $45,000.
How Monroe's Chin Implant Differs from Those Performed Today
These days, the majority of chin implants are manufactured from a high grade medical silicone. A small incision is made in order to correctly place the implant. This option was not available at the time that Marilyn Monroe's surgery was performed, which is why her implant was manufactured from carved bovine cartilage. This type of implant was not initially known for its durability. The only initial evidence that remained after her surgery had been performed was a small scar located on the lower part of her chin. The manner in which modern-day chin implants are being performed ensures that this type of scarring is almost invisible.
Why Marilyn may Have Decided to go Under the Knife
Although it was not commonly spoken of a few decades ago, would-be celebrities and those already in the limelight were just as concerned about their appearance as modern day celebrities are. This provided the ideal opportunity for people like Monroe to see what procedures were available that would help enhance their appearance. Although it has been speculated that she may have also undergone a nose rhinoplasty procedure, this could not be fully confirmed by the medical information that is going on auction.
Very few stars of yesteryear were as popular as this 1950's icon that starred in a number of box office hits. Even though Marilyn Monroe may no longer be with us in person, her pop culture legacy is set to remain popular for many years to come.
Image Source: Flickr/CreativeCommons/emilydickinsonridesabmx