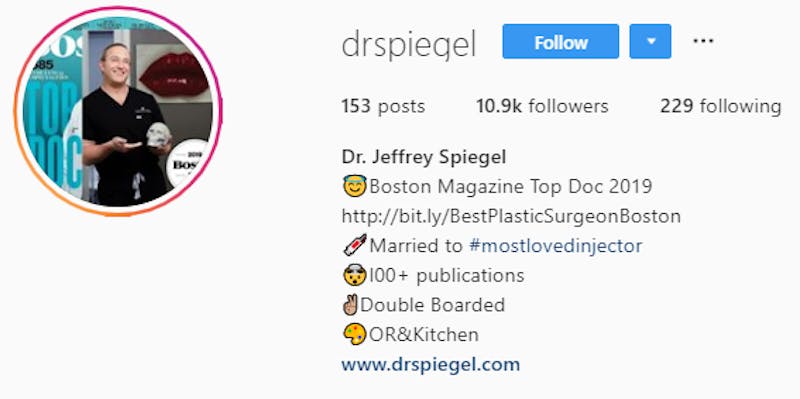 When the topic of marketing tools arises in the medical industry, most people tend to only think about Facebook and Twitter. However, more and more plastic surgeons are beginning to see the potential that Instagram has as an online marketing tool. Take a look below to see why this social network should no longer be ignored by the cosmetic surgery industry.
It Makes Marketing Visual
In most cases, anyone who is considering having plastic surgery performed will want to see as many before and after photos as possible before committing to anything. Instagram provides the ideal platform for this in that it is a photo-based social network site. Followers like photos, post appropriate comments or questions on them and if they like what they see, they share the photos with their followers. This makes it an excellent platform for plastic surgeons to showcase their best work to clients as conveniently as possible.
Extremely Cost-Effective
In years gone by, plastic surgeons would have to have spent hundreds or even thousands of dollars on printed marketing campaigns to show potential clients what they are capable of doing. However, the advent of sites like Instagram has enabled them to showcase their best work online for nothing more than the cost of a high speed internet connection. Instagram is currently used by close to 200 million users around the world, which means that a single photo placed by a plastic surgeon has the ability to be viewed by millions of people within a matter of hours.
Quick and Easy to Use
Instagram is an extremely easy social network to use in that the signup process literally takes a few minutes at the most. After a plastic surgeon has filled out the necessary info about their practice, they can get to work uploading as many photos as possible of satisfied patients and procedures that they have performed. In some cases, plastic surgeons may be able to upload short videos to showcase their work as well.
Getting the Most out of Instagram
When using this social media network to showcase their work, plastic surgeons need to ensure that they optimize their profiles beforehand. Only 150 characters are allowed when describing their practice, which means that surgeons should be as clear and concise as possible in this regard. It is recommended that the account be set up in the name of the practice and that a high quality photo of the surgeon or the practice logo be used. A link should be included that takes users to the practice's website and a brief description of what will be shared should be included in the bio section as well.
In time, it is expected that Instagram will become one of the most popular online platforms for plastic surgeons. After all, the social media age has resulted in more people than ever preferring to use visual forms of social media instead of having to read through endless reams of text to find the information they need.