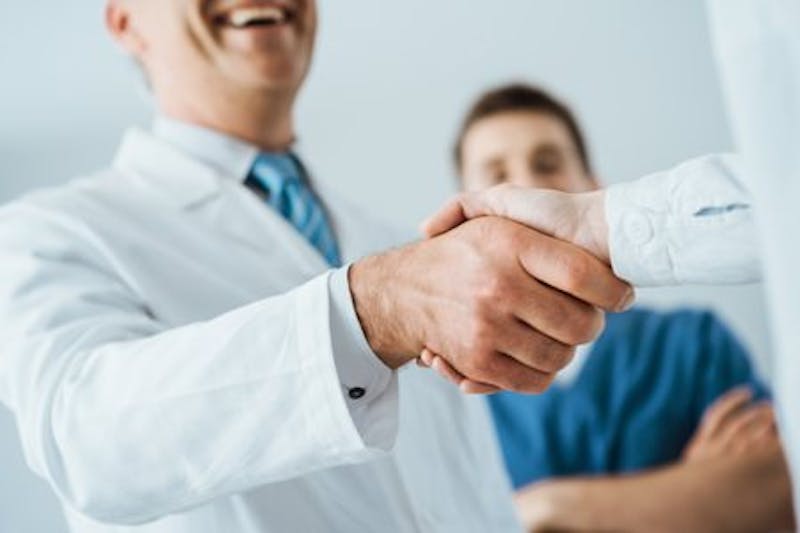 Unfortunately, the word "savings" is irresponsibly used when referring to plastic surgery costs. Plastic surgery isn't a pair of tennis shoes or a car that you can get a sweet deal on. It's an important life changing decision that should be made carefully. With that being said, money definitely needs to be taken into account should you be interested in or need a procedure. Evaluate the costs of the procedure and see if your budget can come close to matching them. If it can, great. If it can't, don't have surgery. If it's on the border, there's good news. Plastic surgery can definitely be made more affordable by:
Asking Your Surgeon
It sounds so simple, but this is something most patients don't do. Asking your surgeon about costs can seem intimidating, but it really is nothing to be scared of. Surgeons know the costs associated with their services are sometimes not affordable for some patients. If you talk to them, they can work with you to educate and explain the cost breakdown of surgery. As a team, you can analyze your budget and come up with a plan to make surgery possible. A common example of a solution to this type of problem is no or low interest financing offered through the surgeon's clinic.
Saving Your Money
Another simple, but not used method is saving money. Saving money always involves sacrifices like not eating out as much, walking instead of driving, and not buying luxury items. If plastic surgery is something you really want, you'll find ways to make these or similar types of sacrifices. Working with your surgeon is key here. Know exactly how much your surgery and related expenses will be. Set aside a certain amount each month so that you can build enough savings to pay for the entire procedure or put a down payment on a financing plan.
Having Your Insurance Cover Your Lab Fees
Insurance will typically cover the lab costs associated with surgery if you do them through your primary care physician's office. It's recommended that you obtain a list of all lab work that needs to be done and then take it to your PCP's office. Ask them if they will be willing to perform the lab work. More often than not, they usually are. You'll have to contact your insurance company to see if this is possible.
Combining Procedures
You can combine plastic surgery procedures to make them more affordable. This is a special type of situation that must be discussed with your surgeon. It obviously only applies to patients who want multiple procedures and can only be done if it's safe.
These ways to make plastic surgery more affordable aren't gimmicks or savings deals. They're real, proven ways that numerous patients have made plastic surgery possible. They don't put patient's lives at risk by compromising patient care, nor do they seek to benefit a surgeon or outside party in any way. Should you be interested in, use one or a combination of any to make plastic surgery an affordable reality.