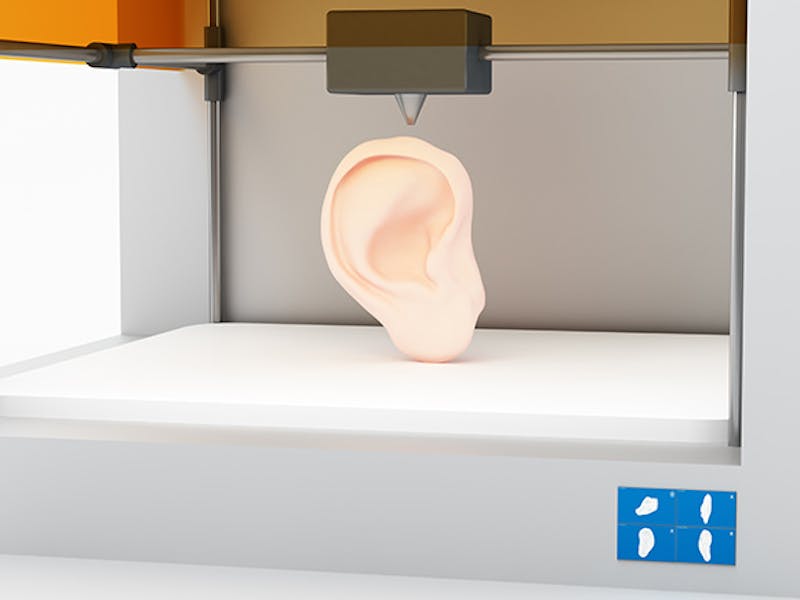 Many people only associate 3D printing with a range of production and manufacturing industries, and they would be right to do so. However, of late, many plastic surgeons have discovered that there are quite a few different ways in which they can use this highly advanced form of technology to benefit their patients as well, some of which will be discussed below.
Get a Pre-Surgery Glimpse
In years gone by, patients who wanted to have any form of plastic surgery performed would have had to have hoped and prayed that their chosen surgeon would be able to provide them with the looks of their dreams because there was no way to tell how they would look until after they had the surgery performed. However, 3D technology is normally able to put a patient's fears at ease in this regard though; because surgeons are now able to make use of software and 3D printers to create a range of models that will show patients exactly how they can expect to look after surgery.
A "Paradigm Shift"
According to an article published on 3DPrint.com, merging this type of printing with the cosmetic surgery industry has resulted in it being labelled as a "game changer" and a "paradigm shift" by numerous physicians and surgeons. Dr. Glenn Jelks, an NYU Medical Center Associate Professor of Plastic Surgery and Ophthalmology, stated in this regard, "I call this a paradigm shift. You actually have a printed score card telling you the volume of tissue, whether it be bone, soft tissue, or fat injection, that's required for the reconstruction."
Assist with Facial Reconstruction
Another way in which 3D printing can be used by plastic or cosmetic surgeons is that it is able to assist surgeons to reconstruct patients' faces who have been born disfigured or who have experienced significant injuries on one side of their faces as a result of accidents. The 3D printers can be used to create a mirror image of the opposite side of the face in order to reconstruct the injured parts. This allows the patient's face to look symmetrical afterwards – in most cases, it is almost impossible to tell that any reconstructive surgery has even been performed.
Change Breast Augmentations Forever
Although breast implant devices are available in a range of sizes, the shapes they are manufactured in remain limited. However, 3D printing can change this completely in that it will be possible to create implants that are customized according to each patient's requirements. In cases like these, 3D imaging will be used to scan the patient's breasts and this information will be projected to the 3D printer, which will create a customized silicone implant. These customized implants could help reduce surgery times for patients, which will in turn reduce their recovery times as well.
As time goes on, it is expected that 3D printing will be able to provide plastic surgeons with a host of options that will enable them to serve their patients as effectively as possible.