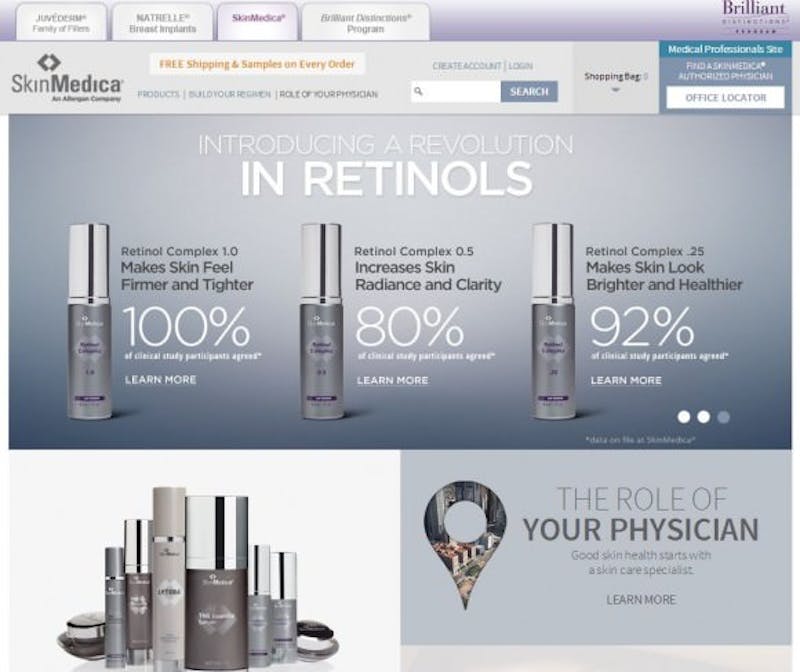 How do you take care of your skin? Many skin care products work individually, dealing with one problem area at a time. Some will give a boost in vitamin E, while others will help target wrinkles and loose skin. The end result is that you need to put several products on your face at once. SkinMedica® is different because the line offers multipurpose solutions that combine essential vitamins and minerals to help soothe your skin and make you look years younger.
Products that Work for any Skin
There are certain essential ingredients that can help anybody, no matter how old or damaged their skin may be. Antioxidants, alpha arbutin, and other specialty ingredients can rejuvenate the skin, firm it up, and reduce sags and wrinkles very quickly. You can find many of these ingredients in certain foods, such as avocados, green tea, and cucumbers. However, preparing a facial cream that uses these ingredients can be time-consuming and counterproductive unless you know exactly what you're doing. A good cosmetic product can help you by combining these ingredients in a special formula that takes all the strengths of those nutrients and enhances them specifically for the goal of skin care.
Customization to meet your Needs
One of the greatest benefits of SkinMedica® skin care products is the fact that the entire line can be customized to meet your needs. Each collection of products can be altered to match your age, skin tone, and sun exposure. A light-skinned person in their 20s who rarely goes outside has different needs than a medium-toned person in their 50s who spends a lot of time outdoors. Why, then, should any product lineup claim to treat both of them equally? What SkinMedica® does is use the essential building blocks that are helpful to everybody in a customized way that fits their lifestyle. We have something for everybody – it's just a matter of identifying your particular needs.
Professionals to go with our Products
There is more to great skin than just putting on some cream. By visiting www.skinmedica.com, you can get in contact with a skin care professional in your area. This professional will give you the personalized attention you need in order to make your product choices. That's just one more area where our products go above and beyond what anybody else has to offer – when you choose to purchase a product from this line, you'll be getting much more than just something to help your skin. You'll be getting a whole array of customized products along with a professional who will listen carefully to your situation and guide you through the process.
What makes these skin care products the very best? They have a versatility that means you'll be getting more results for less money. They have a range of customizability that can help meet your specific situation. There are also skin care professionals around the country waiting to help you through the process. In just a few weeks, your skin will look younger and you will feel healthier than ever before.
Image Source: SkinMedica®