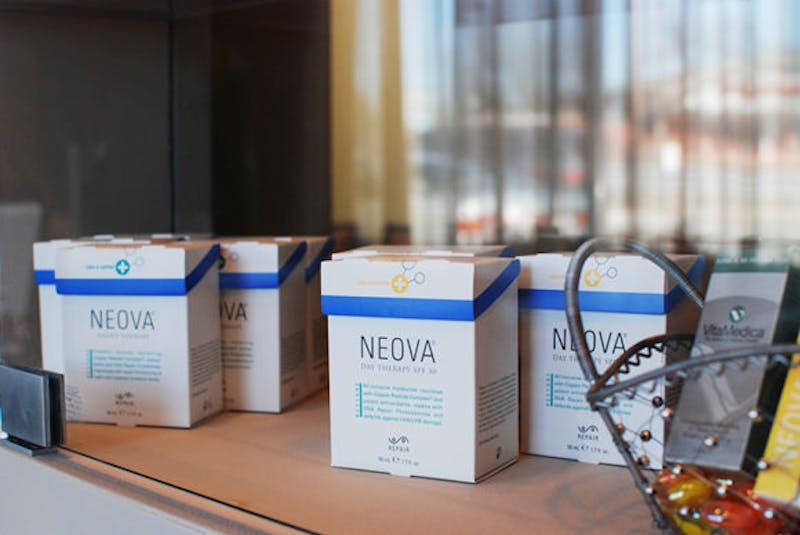 It is no secret that premature skin aging is more often than not linked to frequent sun exposure. Neova is the first successful skin care company that offers products that target the cause of skin aging – not its symptoms. By targeting the cause, they have managed to come up with a wide array of skin a care creams that help reduce the signs of aging and improves the skin's natural repair level.
What are Neova Skin Care Products?
Photodamage can come in many forms. The most common signs of it include age spots, spider veins, dry skin and wrinkles. What makes Neova so unique is that instead of targeting the symptoms of photodamage, they take it one step further and target the very cause of it. With the help of many award-winning products and skin care creams, they have managed to completely revolutionize skin care products. Their DNA and Copper Combination Therapy radically reduce the effects of photodamage on the skin and gives women the fresher and youthful look they have been seeking for so long.
DNA and Copper: A Match Made in Heaven?
In recent studies, scientists have found that DNA repair and copper are crucial to the overall health of the skin. There is a whole science behind those studies and Neova made certain to stay on top of every new discovery. When the company introduced the award-winning Copper Peptide Complex technology products, the revolution had begun. Their skin care creams contain liposome-encapsulated DNA that is used as a means of transportation for the enzymes that help prevent the damage from surfacing on the skin. They also contain copper Peptide Complex, a protective delivery system that enhances the health of the skin and allows the body to accept copper into its cells.
What Else does Neova Offer?
Many other products that do not include DNA enzymes or copper are available on Neova's website (http://neova.com). One of the most popular products among customers is without a doubt the Antioxidant Cleansing Milk. It is made from a perfect combination of ingredients that each plays an active part in ensuring the efficacy of this skin care cream. From licorice that helps fight eczema to green tea extract that contains anti-carcinogenic and anti-aging properties to red algae that protects the skin from UV radiation and even fights cancer, the Antioxidant Cleansing Milk has become a favorite among customers for a number of reasons.
Smart Company
Many Neova products have been medically acclaimed by physicians. And on top of providing customers with award-winning skin care products, the company also offers sunscreens which protect the user against both dangerous UV and UB rays while at the same time, helping photoaged skin improve. Neova products are aimed at preventing the damage before it starts and treating the damage that has already occurred.
Neova has become one of the leading brands of skin care products around the globe. Not only have they completely revolutionized skin care products by going further than anyone before, they have also done it in a successful way. Affordable and efficient, Neova without a doubt carries the best skin care creams and products that can be found in the industry.