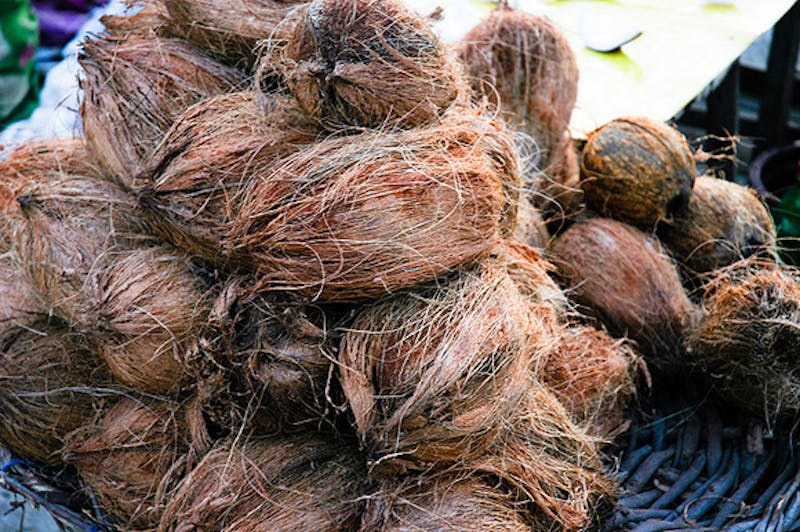 Coconut is often thought of as a wonderful scent to fill your home with during the summer months, or a flavoring and garnish in a favorite adult beverage. Surprisingly, there are many ways your skin can benefit from coconut. Read on to discover the many ways coconut can become your very own secret weapon for perfect, beautiful skin.
Relax with a Coconut Massage
Massages have been in practice for thousands and thousands of years. Coconut massages are one of the most popular forms of massages offered in the realm of rest and relaxation. Coconut oil is a natural way to balance your skin while resting and getting a massage, working out any stress or tension in the body. Stress can cause the skin to pale or become worn more easily. Coconut massages allow the skin to release pain and stress, and renew back to its natural state. These massages are one of the best in the business – the stress release brought on from the massage and the replenishment from the coconut oil is too fine to pass up.
Replenish with Coconut Oil
Having healthy skin is important. After all, it is the first thing people see and notice about us as human beings! Natural coconut oil provides skin with moisture, vitamins, nutrients, and antioxidants all in one use. Coconut oil happens to be one of the best solutions to a number of skin problems. These issues range from dryness to age spots, and can all be solved by the use of coconut oil. It is a natural skin protector and moisturizer. Coconut oil also has many properties that help skin fight signs of aging. Coconut oil can even prevent clogged pores and help those struggling with acne. The uses of coconut oil for your skin are truly endless.
Revive by Eating more Coconut
Today, coconut is used across the medical board to help heal a variety of ailments. Eating coconut can help your skin stay healthy and vibrant almost as much as applying it directly to your body. Consumption of coconut helps the body produce a proper chemical balance to give off a healthy complexion. Eating coconut can also help the skin to form a natural barrier against infection, and even reduce symptoms common to those who exhibit psoriasis, eczema, and dermatitis. Coconut is nature's way of restoring the body and keeping skin healthy. Add a little coconut to your diet and see an improvement in your skin.
Any way you put it, coconut is an excellent and healthy way of helping your skin. Whether you are seeking to clear your blemishes, moisturize your dry or cracked skin, or just relax and rejuvenate your skin, coconut help. Coconut comes in many forms, and can be found in a variety of products ready-made to help improve the look and feel of your skin. Make coconut a part of your daily routine. You will be amazed at the improvements a fruit can make to your appearance!
Above image source: Flickr/Umair Mohsin