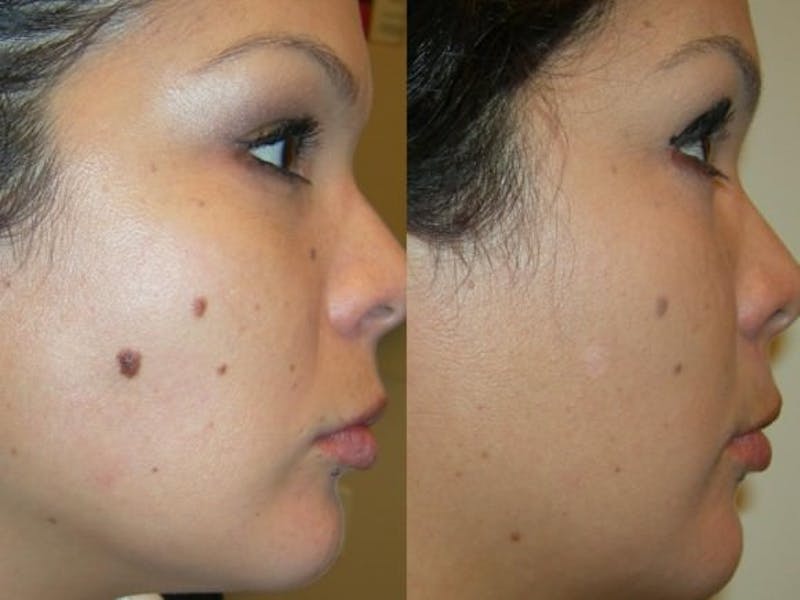 Summer is officially here with a bang! It's time to get out your swimsuits, floppy hats and sunglasses. It's time for BBQ's, Fourth of July parties and fun by the pool or at the beach. If you're like me, during the summer you like to revitalize your look; whether that means a new shorter hair style or color, new wardrobe or even indulging in a treatments at Dr. Spiegel's office. Here are 3 affordable, effective treatments to give you a new summer look.
Mole Removal/freckle removal
Do you have an ugly freckle, mole, or skin tag that has been bothering you? Now that summer's here and you foresee yourself wearing significantly less clothing due to the heat, you may want to consider having an unsightly skin tag or mole removed. Don't be afraid, this treatment is easy as 1, 2, 3…
Dr. Spiegel will numb your skin with a numbing cream and sometimes a numbing injection (depending on the location and size)
He will gently remove each mole or skin tag
Dr. Spiegel will then give you just a few dissolving stitches or even just leave it to allow it to heal on its own (again depending on the size, shape and location)
The below photo is taken 3 weeks after a mole removal. It's important to remember that SPF is a key factor when healing. SPF will insure that your scar will heal beautifully.
Fillers/Botox
I'm sure most of you have heard about Filler and Botox. Nowadays these terms are used quite frequently in TV advertisements and in household's word wide. The reason why Botox and Fillers have had such popularity is because they actually WORK!
Botox can correct many things such as an uneven smile, a "gummy" smile, forehead wrinkles, crow's feet, sweating under the arms and uneven eyebrows. This treatment lasts around 3 months and usually takes around 4 days to fully start working.
Fillers on the other hand, can be injected in your cheeks to give you that "va-va voom" look you see on celebrities. Fillers can also be injected in your lips, naso-labial folds (smile lines) and any part of the lower or upper face that has a wrinkle that just won't go away. This treatment can last anywhere from 3 months – 1 year (depending on the product used).
For those newbies out there; my advice is to start with a shorter lasting product first and then work your way up to a longer lasting product if you like it. Most patient's LOVE their result after the first time. Botox and fillers are a great way to treat and prevent unsightly wrinkles that occur over time.
Keep it simple with Neova Skincare
If surgical and non-surgical treatments just aren't for you yet you still want to refresh your look, try using some medical grade skincare like Neova. Some think there is no difference between medical grade skincare that you purchase at a cosmetic surgeons office and regular department skincare; but there is a huge difference.
When choosing a skincare line, you want to make sure it offers you four things.
Improving the texture
Cleansing
Protecting
Brightening
Medical grade products typically have a higher PH level than most drug store brands. They allow physician's to offer these amazing products because once you purchase them, your skin will continuously be monitored by Dr. Spiegel and his trained skincare specialists to ensure your skin prescription is giving you the most comprehensive and effective skincare treatment possible. This in turn, will give you healthy glowing skin throughout the summer and the rest of your life.