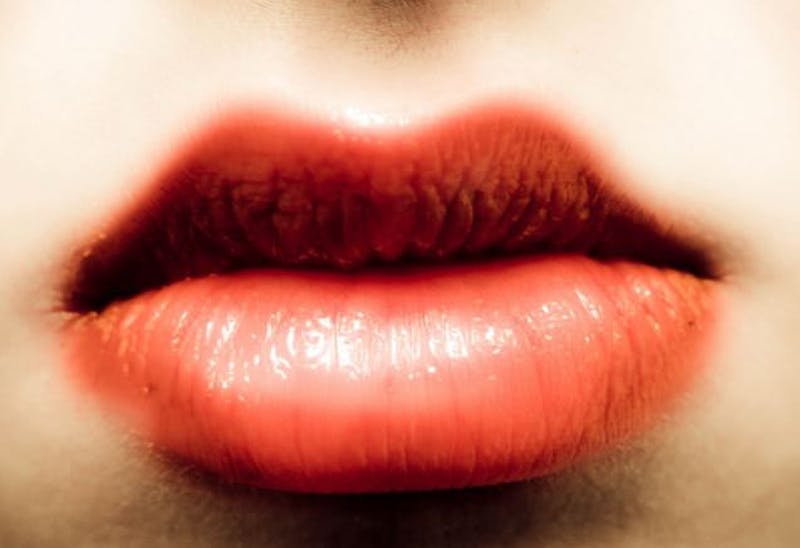 Image Source: Flickr/Creative Commons/Rocky_Sun
Many phycologists say that all of our ideas and actions revolve around two desires: to feel important and attract the opposite sex.
Is this a fact?
Maybe.
Is it a great point?
Absolutely.
We all want to matter. We all want to help others. We all want someone to be attracted to us. It's in our nature—we shouldn't be ashamed of it.
Generally speaking, there are five feminine physical features that males will always be attracted to. They are:
Wide hips
Slim waists
Full, natural looking breasts
Full, round buttocks
And,
BIG, FULL LIPS
Here's everything you need to know:
The attractiveness of the female face revolves around symmetry. Symmetry signals good genetics—which men desire for reproductive reasons. One of the ultimate determinates of a symmetrical face is the lips.
Facial Symmetry- The Importance of the Lips
Full lips are a sign that a female's jaw has grown correctly. No jaw misalignment is seen. In addition, straight teeth and a correct bite are present. It's very attractive. So much so that it signals beauty more than any other facial feature. This is something you should take note of if you're interested in facial plastic surgery.
Enhancing the Appearance of the Lips
There are two common procedures to enhance the appearance the lips. They are:
Lip Augmentation
Lip augmentation—commonly known as lip lifting—is used to create fuller, voluptuous, and youthful shape of the lips. The procedure involves the shortening the distance between the nose and top lip. Lip implants can—and commonly are—added to achieve additional fullness, and maximum results.
Dermal Fillers
Dermal fillers are a popular, new method of lip enhancement. They're everywhere. Often times, women are so bombarded by the numerous brands, options, and marketing tactics that they get confused and frustrated.
It's unfortunate.
Luckily, there are plastic surgeons that can steer you in the right direction.
Rather than overwhelm and frustrate themselves, women interested in dermal fillers are advised to arrange a consultation with a board certified plastic surgeon. They always know what's best. Dr. Spiegel currently offers four dermal fillers that meet the needs of any and all patients. He'll gladly sit down with you and discuss what kind of results you can expect to see with each.
If you're interested in enhancing the appearance of your lips, please feel free to contact our office at any time. Dr. Spiegel has dedicated his life to helping patients just like you improve the physical features of their face. Countless positive patient testimonials are available. Yours will be the same. The full, attractive lips you've always wanted can be made possible under the guidance of Dr. Spiegel and our team of trained healthcare professionals.