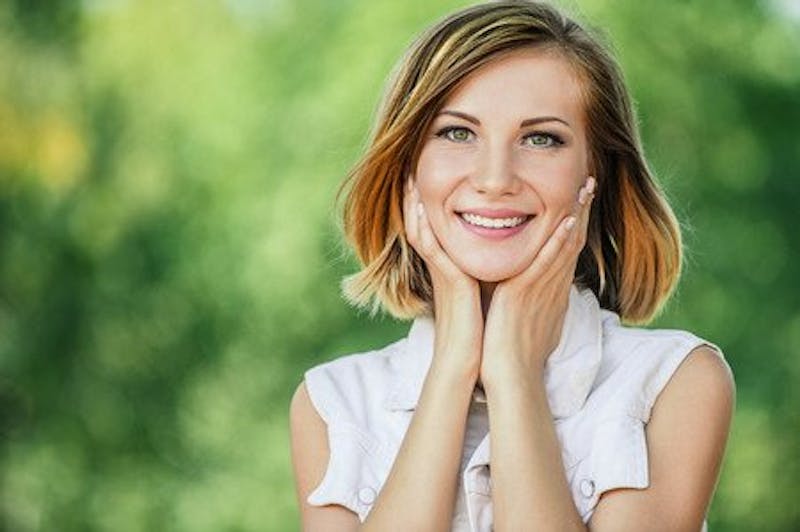 By now, you've heard of Kybella. Its rise to popularity has taken the plastic surgery world by storm. The results are fantastic.
Patient satisfaction is high. Simply put: People love it.
Here are the top five reasons why:
The Results Are Permanent
Diet and exercise only shrink fat cells under the chin. Because of this, the chances of the cells returning to normal size are high—practically inevitable.
Kybella works in a different fashion. The drug completely destroys stubborn fat cells. The appearance of a double chin is eliminated and results are permanent. Patients love the fact that they never have to worry about their double chin reappearing. They're also pleased that they don't have to partake in an ultra-disciplined exercise and diet regimen that produces minimal results.
The Treatment is Non-invasive
Patients love "in and out" non-invasive Kybella treatments. The injections take a significantly less amount of time than liposuction, and often times produce better results. In addition, no anesthesia is required—which is great for patients who experience unpleasant side effects following the administration of this drug.
The Side Effects Are Minimal to None
Following Kybella treatments, patients are highly satisfied when they experience minimal to no side effects. If side effects do occur, they're minor—usually in the form of a 15-20-minute tingling sensation under the chin, or minor numbness, swelling, and/or bruising.
The other thing patients really love is that they don't have to walk around with bandages on or around their chin. This is great as it allows normal everyday function to occur—patients never have to worry about appearing differently.
The Before and After Photos Look Great
One of the best ways to judge the results of plastic surgery is through the use of before and after photos. Following Kybella treatment, before and after photos show a drastic improvement in not only the chin but the entire appearance of the face. The jawline, facial symmetry, and other facial features are more aesthetically pleasing.
The Drug is FDA Approved
Kybella (deoxycholic acid) is a naturally-occurring molecule in the human body. The results of two clinical studies led to the FDA's approval of the drug in April of 2015. The FDA specifically indicated it for "the improvement in the appearance of moderate to severe convexity or fullness associated with submental fat (fat under the chin) in adults."
The FDA label is a strong one—that ensures the drug is safe. This gives patients a high level of comfort because that they know that they will be okay after treatment. Other treatment options like diet pills are not FDA approved. If you're considering taking a non-FDA approved drug, it's very important that you discuss it with your trusted plastic surgeon before doing so.
Conclusion
Kybella is a safe and effective drug that will reduce or eliminate the appearance of your double chin. It's quickly become one of the most popular plastic surgery treatments because people love it. When you're ready, please don't hesitate to contact our office. We'd love to help you with something no one else can.