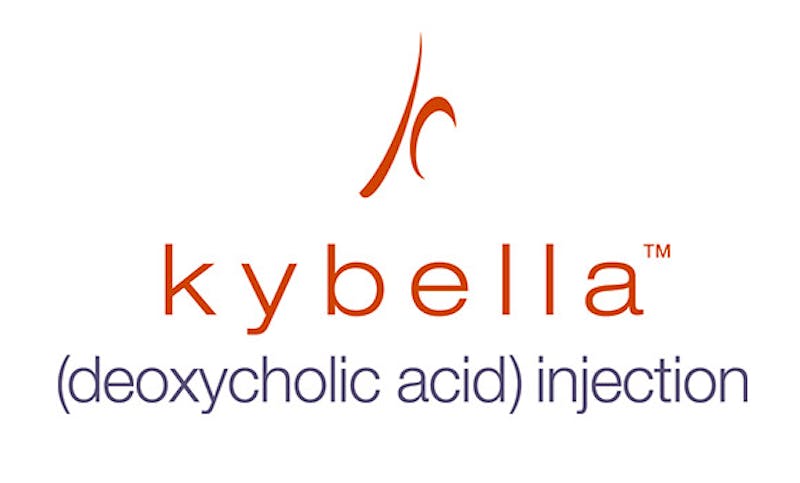 Kybella consists of an injection that has the ability to dissolve the fat deposits that have a habit of accumulating under a person's chin. When these injections are administered, they eliminate a patient's double-chinned appearance without the need for surgery. This treatment received approval from the FDA during the course of 2015.
An Alternative to Surgery or Liposuction
Many people have put off dealing with their double chins because aren't keen to have liposuction or plastic surgery performed. However, Kybella treatments only involve having a series of injections administered into the chin area, meaning that no anesthesia is required. These injections consist of a substance, which is identical to one that is produced by the body called deoxycholic acid. Once injected into the chin and neck area, Kybella gets to work and destroys the fat cells present there. They are then absorbed into the body, where they are flushed away within a matter of days, leaving the patient with a far more desirable appearance.
Preparing for Treatment and Potential Side Effects
Before the Kybella injections are administered, the patient's chin is carefully marked to show where they must be given. While some patients have experienced a tingling sensation that lasts for a few minutes afterwards, many have no side effects whatsoever. A few other side effects that have been experienced by some patients have included minimal bruising around the injection sites, swelling and a little numbness in the immediate treatment area. However, the vast majority of these issues normally resolve themselves within a few days at the most, making this one of the safest double-chin treatment options available.
A Few Sessions Required
When having Kybella treatment administered, most patients will require a few sessions of injections – most have between 2 and 6 treatments in order to obtain the best results. Each sessions can involve anywhere between 12 and 50 injections per treatment session, each of which is spaced approximately one month apart. Each treatment session can last between 15 and 20 minutes at a time. However, patients are normally able to start seeing visible results within just a few weeks after starting their treatment sessions.
Potential Side Effects
Along with the above mentioned side effects, an extremely small percentage of patients (less than 4%) have experienced injury of the marginal mandibular nerve during Kybella treatment sessions. This happens when the injections are administered too close to the nerve in question. However, in most cases, this rectifies itself within a few weeks as well. As a result, it is crucial for patients to ensure that they only have these injections administered by a registered, experienced and knowledgeable surgeon.
After having a few Kybella treatment sessions, patients are able to look forward to an all-new appearance – one which doesn't involve having to be self-conscious about having a double chin any longer. If you have been concerned about your double chin, but haven't been keen to go under the knife to have it attended to, you may be an ideal candidate for Kybella treatment. Contact our practice today to schedule a consultation with one of our surgeons.