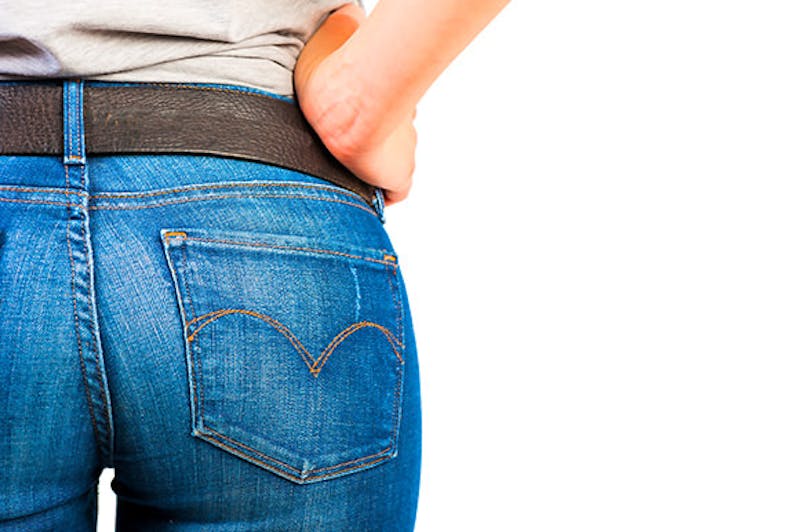 For quite a while already, celebrity watchers and fans have been obsessing over Kim Kardashian's overly enhanced buttocks. While some fans are under the impression that she may have had butt implants inserted, others think that she may have opted for filler injections or even a Brazilian Butt Lift procedure. Although she has not confirmed having any of these procedures performed, many fans have still decided to have butt implants of their own inserted.
What are Butt Implants?
A butt implant or gluteal implant as it is sometimes also referred to as, is a procedure that involves having solid or semi-solid silicone implants inserted between the very top of the leg and the bottom of the butt cheek. The procedure itself takes approximately one to two hours at most to complete, and the patient can look forward to having a curvier and shapelier buttock area afterwards. Most patients who have this procedure performed do so because they feel that they lack a defined shape in their buttocks. This will not only affect the way that their clothing fits them; it can result in them having an extremely low level of self-esteem as well.
Various Options Available
Patients can usually choose from a few different buttock reshaping options, which will ensure that they are completely satisfied with the end results. Among the most common shaping options are the "A," "V," "round" and "square." Although it is often possible to use some of a patient's existing body fat to enhance the appearance of their buttocks, this is not always an option – especially if the patient is quite thin already. In cases like these, the implants will be the most viable option to use. The surgeon will however consult with the patient beforehand to discuss and determine what the best course of action will be in order to achieve the desired results.
Minimal Scarring and Quick Recovery
Unlike many other cosmetic procedures, butt implants leave very little to virtually no scarring whatsoever. The surgeon is careful to make the required incisions in such a way that they are virtually invisible after they have healed. An added advantage is that with the exception of heavy work or strenuous physical exercise, patients can normally return to their regular daily routines involving work and light exercise within seven to 10 days at the most. Although it is normal to experience after-effects such as mild swelling, pain, numbness and bruising around the implant area for a few days afterwards, patients should contact their surgeon immediately if these symptoms get worse.
As with any form of cosmetic surgery, it is recommended that patients have it performed because they truly want to, instead of having it "because Kim Kardashian had it done." Before opting to have any cosmetic or plastic surgery performed, it is crucial to ensure that your chosen surgeon is registered, certified and experienced at performing your chosen procedure. This will ensure that it is performed according to current medical safety standards.