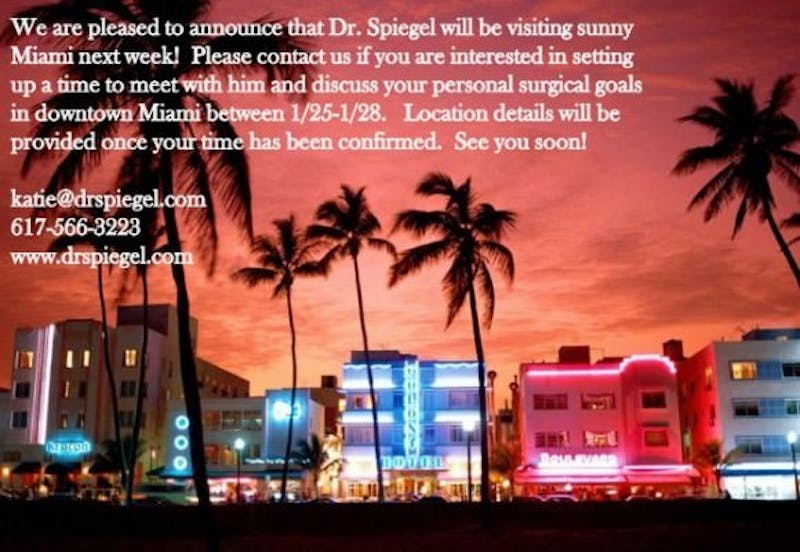 For those of you who in the south east area of Florida and would like to meet with Dr. Spiegel and discuss your surgical needs he will be in Miami between 1/25-1/28.
For those of you who might be interested in scheduling some time with him please contact Katie at [email protected] or call 617-566-3223.
Location will be determined during appointment scheduling.