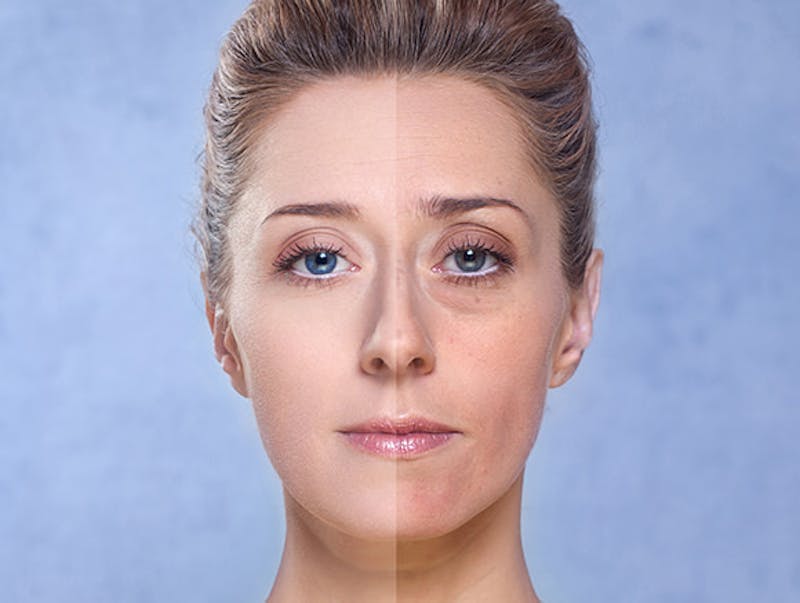 Although many people have what is known as an asymmetric face, not everyone is aware of the fact. However, there are others who have noticed the fact, which can make them feel extremely self-conscious about their appearances. While having an asymmetric face does not pose any health risks at all; many of the aspects associated with it can be corrected by means of some forms of surgery or dermal filler treatments.
A Closer Look
The term 'asymmetric face' merely means that a person's facial features are not 100% aligned – in other words, both sides of their face do not look exactly the same. The ear on one side may be a little higher than the one on the other side, cheeks may appear higher on one side than the other and eyes may even appear misaligned. Sometimes the nose itself, the chin or jawline and even a patient's eyebrows can be uneven as well. However, this is perfectly normal, as no one has a face that looks exactly the same on both sides. In cases where people are feeling self-conscious though, they can approach a plastic or cosmetic surgeon to see what their options are to correct it.
Surgery or no Surgery
Before agreeing to perform any form of plastic or cosmetic surgery on an asymmetric face, a reputable surgeon will delve a little deeper to find out why a patient's face is asymmetric. In some cases, a patient's facial muscles may be a little uneven, while in other instances, the asymmetry can be as a result of a bone structure that is not 100% straight. Only after a surgeon has successfully determined the cause of a patient's facial asymmetry can he or she recommend what the best course of action will be to correct it. In cases where a patient's facial asymmetry is not too noticeable, a surgeon will usually advise that a series of filler treatments be used instead of full blown surgery.
Surgery Options
The types of surgery performed for asymmetric faces will depend on which aspects of the face a patient is unhappy with and which facial aspects a surgeon can see will benefit from surgery. Some of the most popular procedures that are performed on patients with asymmetrical faces include cheek augmentation, rhinoplasty, chin implants, jawline angle reduction and narrowing, orbital rim reshaping and augmentation, brow reshaping, otoplasty, facelifts, neck liposuction, lip lift procedures and many others. Surgeons will discuss all available options with patients beforehand to ensure that the best possible procedures are performed.
Patients who would like to have surgery performed in order to correct an asymmetric face should ensure that they disclose their full medical history during the consultation, as this will ensure that everything goes according to plan. It is also essential to choose a surgeon who is highly experienced, as this will help prevent anything from going wrong. Anyone who would like surgery performed for an asymmetric face can schedule appointments with us today.