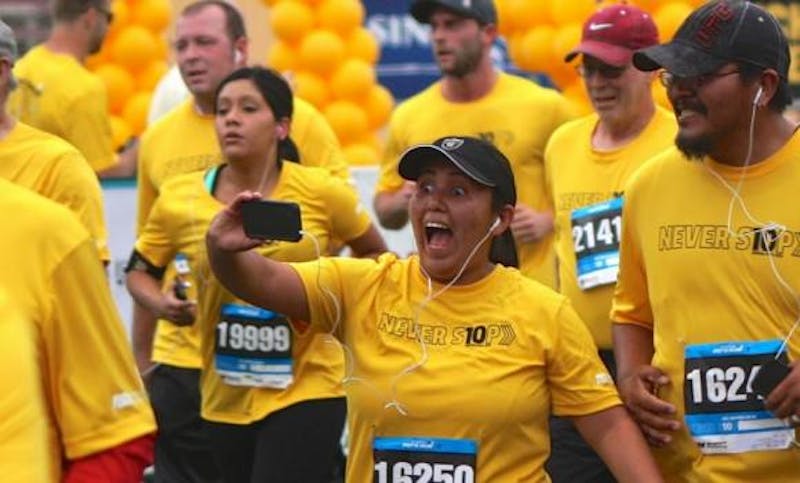 The selfie is perhaps one of the most popular trends that have emerged from the increasing popularity of social media. For most, a bad or unlikable selfie is not a big deal; generally, you either post it on social media anyway, or delete it and take another one. Triana Lavey, a talent manager for the uFlencer Group, came up with her own solution to taking bad selfies, and underwent $15,000 worth of plastic surgery to improve her appearance and, by extension, her selfies.
Poor Pictures
Before her various plastic surgeries, Triana Lavey enjoyed taking pictures of herself, but could never get past the way her chin looked in them. She began to use phone apps specifically designed to alter a person's appearance in their pictures (similar to a much faster version of Photoshop), but was dissatisfied with the results. Because of her position as a talent manager, she had a keen idea of the power of perception, and believed that a person's social media presence was just as important as in real life, because social media is a legitimate and widely used method of self-promotion. This, as well as being friends with a plastic surgeon who offered her a discount on a few procedures, led to her first major surgery.
Plastic Surgery
Since then, Lavey has undergone a number of plastic surgery procedures to improve her appearance. Because of her concerns about her chin, she began there with an implant, and had a nose job and some fat grafts inserted as part of her first operation. Within 2 years of the surgery, she also received a corrective nose job and a few more fat grafts. After this surgery, and along with a relatively steady supply of Botox, Lavey had achieved exactly what she was looking for. Since that last operation, Lavey has left her appearance alone, aside from the Botox procedures, which she considers a necessity on the same level as rent, food, medical insurance, and gas.
Today and the Implications
Now that the procedures are done, Lavey believes she has the face she was supposed to have, describing her new appearance as looking like herself after being touched up by Photoshop. What is particularly interesting about Triana Lavey's case is not necessarily that she wanted to touch up her appearance – a lot of people do that – but that she did it because of the selfie. There has been a reported rise in individuals purchasing cosmetic procedures based solely on social media perceptions that cause people to examine their appearance more critically. This means that the online world is playing an enormous role in the lives of people who use social media as a large part of their everyday lives.
Triana Lavey experienced cosmetic enhancement over a period of a couple of years to create the perfect selfie that was perfectly in line with what she was hoping to see on her social media. This phenomenon is an interesting and growing trend that demonstrates the effect the online world has with the offline world in new and surprising ways. Lavey's full story can be seen here.
Image Source: Flickr/CreativeCommons/Kevin Dooley