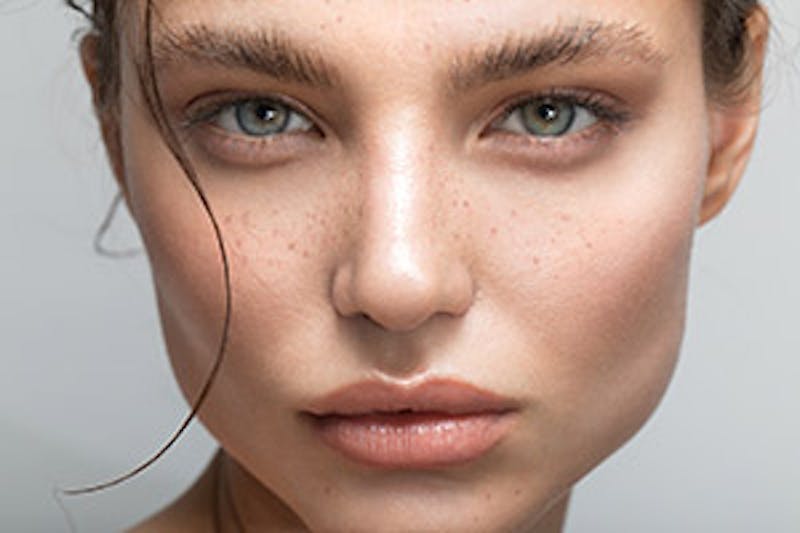 Why Do My Eyes Look Sunken?
When you start seeing signs of aging around your eyes, it becomes an issue that you just can't seem to ignore. Every time you look in the mirror you notice it, and when you are talking to someone else you may be wondering how much they notice it too.
One of the most common and noticeable issues that can occur is the hollowing of the area beneath the eyes or development of under eye bags. This can give the eyes a sunken and saggy appearance which can make your whole face look older. This tear trough region of the face can worsen over time due to the loss of facial volume and skin elasticity over the years. While surgical options are available, there are great non-surgical options that can quickly and effectively rejuvenate the beauty of your eyes and face.
Rejuvenating Your Eyes with Dermal Fillers or a Non-surgical procedure called Accutite maybe just the right option.
At The Spiegel Center in Boston, we can use dermal fillers to restore lost volume to the area beneath the eyes to help fill in the tear troughs. Hyaluronic acid fillers not only restore lost volume, they also help to reduce the appearance of darkness and shadowing that can occur around the lower eyelids.
There are multiple fillers to choose from, including Restylane, Versa, and Juvederm. Each of these fillers contains hyaluronic acid which will also help to keep the skin hydrated so that the eyes have a youthful and beautiful appearance. It will only take one or two treatments to attain your desired results.
The treatment process does not take long and there is no lengthy recovery period following your dermal filler treatment. The results of your tear trough rejuvenation treatment typically last for around 6 to 12 months, but in some cases, results can last for several years. Touch up treatments can also be performed to help maintain your results.
Accutite is a longer lasting procedure used to shrink and tighten the skin around the eyes using physical heat and radio frequency.
Schedule a Consultation at The Spiegel Center
If you are interested in using dermal fillers or Accutite to rejuvenate the youthful beauty of your eyes, it is important that you have the treatment performed by a doctor that specializes in facial rejuvenation to ensure the quality of your results. Dr. Spiegel and Dr. Onir are renowned experts and can provide you with the care and natural-looking results you are looking for. Contact The Spiegel Center in Boston today to schedule a consultation