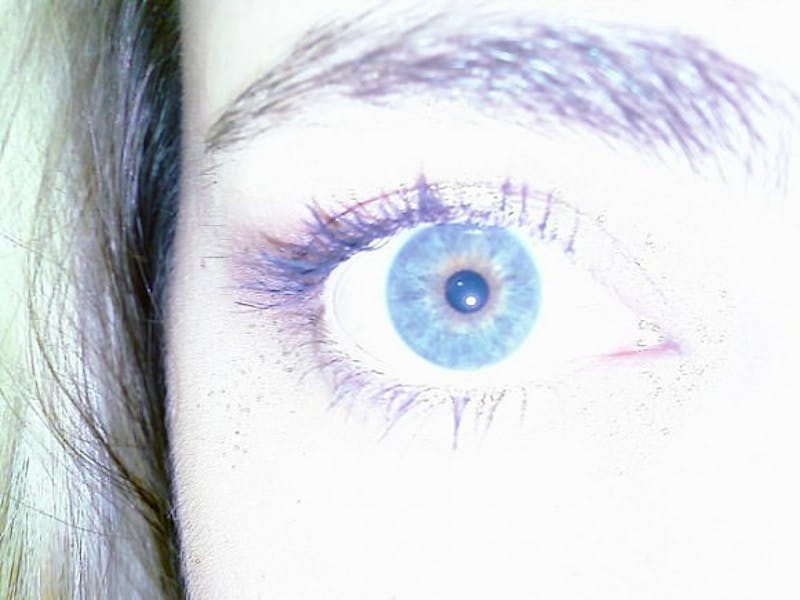 Image Source: Flickr/antigone78
In the ever-changing world of fashion, a new study suggests that women are beginning to embrace a lower, more masculine brow line that is flatter and less arched. According to plastic surgeons, the ideal eyebrow has changed in recent years, possibly due to subconscious desires from women
Low Brow Gets a New Meaning
In the past, the term lowbrow has had an insulting connotation. However, times have changed. Over the past six decades, the average woman's eyebrow height has become lower, moving away from the feminine arched brow. Eyebrows play a major role in how people see each other, and while the older style female eyebrow conveys a message of refinement and elegance, the more modern brow expresses a sense of youth and energy. While many women still pluck their eyebrows to get them into the shape they want, an increasing number are turning to cosmetic surgery to deliver this new look. Cosmetic surgery is more expensive but allows for a more permanent change in facial appearance.
A Look at 60 Years of Fashion
To identify this new trend, researchers studied fashion models from 1946 to the present, analyzing their brow level and thickness. Through the 1940s, 1950s, and 1960s, high, elegant eyebrows were in vogue. However, eyebrow height began decreasing by the end of the 1960s and has continued to lower since then. Conclusions drawn from this study were that, generations ago, arched eyebrows were considered to make a woman look younger. By comparison, modern fashion dictates that a lower brow conveys a message of youth. Interestingly, many women opt for the lower brow now for the same reason they once wanted a higher brow. It seems the standards of youth and vitality themselves have changed.
Why a Low Brow?
Researchers speculate that some of the reason for the shift in fashion over the decades has to do with the changing social status of women. In the modern world, parity between men and women is growing, especially in the workplace and other professional environments. As women work side by side with men, it seems that there is less of an interest in making their eyebrows stand out as different. While the actual reason is still a matter of speculation, it is notable that the change in fashion coincides with the beginning of the women's liberation movement. Perhaps equal rights extends even deeper than most people suspect, evening out the differences in fashion as well as social and economical status.
The shift in women's brow lines has been gradual, occurring over the course of generations, rather than just a few years. As such, many researchers will continue looking at whether the trend continues in the years to come. This information is especially useful to people in the field of plastic and cosmetic surgery, since more and more women are turning to that field as a long-term solution to flattening out the arch of their eyebrows, thus ensuring that this trend will stick around.