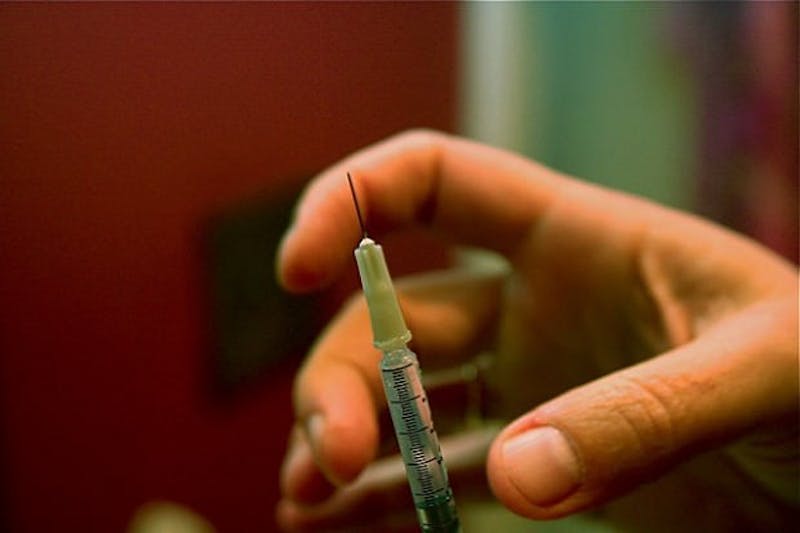 Image Source: Creative Commons Flickr/stevendepolo
We recently had the opportunity to interview a patient of ours that had received a Botox injection and had an opportunity to understand how they felt about the whole process.
When did you first start feeling like Botox was right for you?
Patient: I started feeling like Botox was right for me when I started seeing creases and wrinkles occurring on my forehead and crow's feet area. Although they were slight, after doing my research, I found that having Botox injected regularly can prevent future wrinkles….I was sold!
How long did you contemplate the treatment?
Patient: I didn't contemplate for long however, I made sure to do my research and choose a board certified plastic surgeon. I went on a few consultations and chose the practice that best suited my needs. I was looking for a practice where I felt comfortable, not pressure and a practice that would correct my concerns without changing my features.
Where there any pain or side effects associated with the treatment
Patient: The treatment itself was a breeze! Dr. Spiegel's office staff was really knowledgeable and helped answer my extensive list of questions. Dr. Spiegel was very gentle during the treatment and made sure to make me as comfortable as possible. During the treatment I felt a little pinch, similar to several small rubber band snaps on my skin and then it was over. Super easy!! I didn't see a result right away (however they explained to me that it can take up to a week or two to see results) so I wasn't expecting an "instant result." I had some small red marks at the injections site that went away within 10-15 minutes. It wasn't anything that couldn't be covered up with makeup. I was a little sore after my injection but it was certainly not painful by any means. I just assumed the soreness was from the needle and I was correct! Again, the staff explained all of this to me prior to my injection so nothing was a surprise.
How fast were you able to go back to your daily life?
Patient: I immediately went back to work after my injection and my husband didn't even notice anything was done, he thought that I forgot my appointment!
Have you received repeat treatments since your first?
Patient: Oh yes! I couldn't live without my Botox, I love it!! After I started seeing my results, my skin got this beautiful "glow" to it. My concerns were completely corrected. Dr. Spiegel explained to me that each patient's results are different because each individual's facial muscles are unique so my treatment was customized to me specifically. It made me happy to know that he can perform little "tweaks" to my plan if another concern arises.